Materials
We purchase materials from various manufacturers. When ordering, we ask them to provide us quotes so we can save you the most amount of money as possible without compromising the quality of your roof. Click on the links below for more details on the products they provide.
---

Firestone
With a wide product offering that includes single-ply, metal and asphalt-based system solutions, Firestone is your provider of innovative products with outstanding warranty coverage.
EPDM Systems
With outstanding performance capabilities and warranty coverage, Firestone's line of EPDM Systems, including RubberGard EPDM, Platinum EPDM and RubberGard R.M.A., have been the proven choice for nearly 30 years.
TPO Systems
Firestone TPO Systems, including UltraPly TPO, Platinum TPO, ReflexEON TPO and UltraPly TPO XR, provide eco-friendly roofing system options and unsurpassed warranty coverage.
Metal Systems
Design enhancement, energy efficiency and ease of use are just some of the features Firestone Metal Systems provide.
Green Systems
Firestone offers a variety of sustainable Green Systems and accessories, including garden roofing systems and photovoltaic (PV) systems.
Asphalt Systems
Firestone APP, SBS and BUR Asphalt Systems provide a variety of roofing solutions to meet any unique design and installation.
Modular Systems
Firestone Modular Systems offer users an alternative to traditional construction projects.
Insulation
From polyiso insulation to cover boards to composites, Firestone Insulation can be used to enhance any roofing system.
Accessories
The diverse Accessories line from Firestone includes QuickSeam Tape System, QuickSeam SA Flashing, AcryliTop Coatings, FillGard Pourable Sealer and Red Shield Pipe Supports.

Genflex Roofing Systems
GenFlex Roofing Systems is a leading, full-line supplier of high quality single-ply roofing products for the commercial roofing market. Their products have a strong history. With nearly 30 years in the single-ply industry, they bring native expertise to every product, system and accessory they offer.
GenFlex Roofing Systems features three single-ply EPDM membranes: GenFlex EPDM (Ethylene Propylene Diene Monomer) – an elastomeric membrane GenFlex AFR – an EPDM membrane that is fire retardant, and GenFlex FRM – an EPDM membrane reinforced with tough polyester fabric. Both are designed for ultra high performance. GenFlex EPDM systems have a performance history of over 20 years and can be warranted for up to 20 years depending on the system design.
GenFlex TPO roofing systems are designed for durability and to withstand extreme environmental exposure. GenFlex TPO systems offer the widest selection in both product and system types. From dual weld seams to Peel & Stick systems, GenFlex has the TPO products you need for mechanically anchored to fully adhered systems with warranties up to 20 years depending on the system design.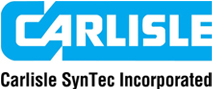 Carlisle SynTec Incorporated
EPDM single-ply membranes have been the commercial roofing industry's material of choice for nearly half a century, and Carlisle has been defining the standard since the beginning. Today, Carlisle SynTec offers the most high-performance, energy-efficient, sustainable and innovative line of EPDM membranes and accessories on the market. From Factory-Applied Tape (FAT®) for stronger, more dependable seams to the industry's only ENERGY-STAR®-qualified EPDM membrane, no one offers the versatility and performance like Carlisle. So when you need a sustainable, long-lasting rooftop, look no further than the single-ply membrane with nearly a half-century track record of performance and durability...Carlisle EPDM.
Thermoplastic polyolefin (TPO) is the fastest-growing segment of the commercial roofing industry, and Carlisle is the leading supplier of this type of roofing material. Carlisle's white and tan Sure-Weld® TPO membranes are ENERGY STAR®-qualified and Cool Roof Rating Council (CRRC)-certified, and have been directly attributed to a reduction in energy use and cooling costs for buildings in warm, southern climates.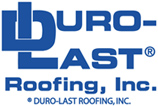 Duro-Last
The custom-fabricated, single-ply Duro-Last roofing system is ideal for any flat or low-sloped application. Extremely durable and easily installed by authorized contractors without disrupting building operations, the Duro-Last roofing system is also watertight, highly reflective, resistant to chemicals, fire and high winds, and virtually maintenance-free. Over one-and-a-half billion square feet of Duro-Last membrane have been installed throughout North America.

GAF Materials Corporation
GAF offers all major low-slope roofing technologies, including repair and maintenance products and roof restoration systems (often at half the cost of a new roof), as well as new roofing systems (BUR, MB, TPO, PVC, and composite systems)./
Our Ruberoid® and GAFGLAS® asphaltic roofing brands are two of the most enduring and trusted names in commercial roofing
Our EverGuard Extreme® high-performance TPO is formulated for the most extreme applications (including solar), and was recognized with a Product Innovation Award from Architectural Products magazine
Our Freedom™ TPO self-adhering roofing systems were chosen Product Of The Year by Commercial Building Products magazine
We are aggressively expanding our ISO insulation manufacturing capability, with several new state-of-the-art plants currently underway nationwide
We offer a wide array of energy-smart roofing options, some of which are ENERGY STAR® qualified and/or Title 24 Compliant
Special offerings include the Well Roof™ Guarantee Extension through Certified Maintenance Professionals (extends a low-slope roof guarantee by up to 25% for free, as long as regular maintenance is performed; see the Well Roof™ Guarantee Extension for complete requirements) and the All-American Pledge™ Guarantee (the first NDL guarantee that covers both low- and steep-slope roofs on a single property)
Merchant & Evans Inc.
Merchant & Evans manufactures ZIPRIB Structural/Functional Standing Seam Metal Roofing used in Curved, Low Slope, and Steep Slope Applications as well as Architectural Standing Seam Metal Roofing. Merchant & Evans also manufactures a full line of Customform Cornices, Domed and Barrel Vault Roofing Systems, Mansards, Fascias, Soffits, and Curved Copings.